---
Thread Rating:
Photos
11-25-2016, 03:18 AM,
Jobu88
Major General


Posts: 1,435
Joined: May 2002
Photos
Why couldn't Pinterest have existed 40 years ago??   It is amazing what you can find out there.  Never seen or heard of this  prototype SU-76 vehicle.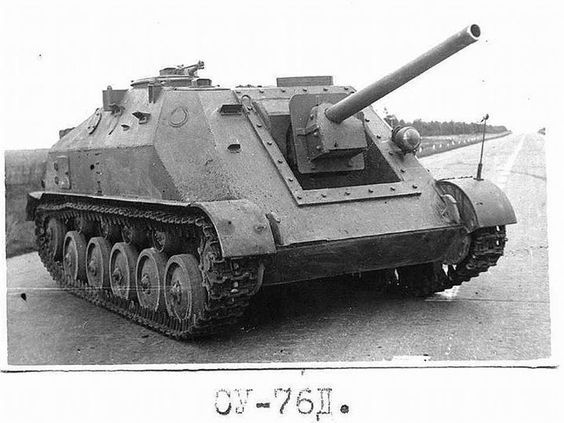 "A bad plan is still better than no plan at all." -- Mikhail Tal

11-25-2016, 03:58 AM,
Weasel
Moderator


Posts: 5,282
Joined: Jan 2001
RE: Photos
Looks like they just closed the top off with a sheet of thin metal to protect the crew, all else looks the same. Still, nice find!
Some of us are busy doing things; some of us are busy complaining - Debasish Mridha
Users browsing this thread: 1 Guest(s)
---
Powered By
MyBB
, © 2002-2018
MyBB Group
.