---
Thread Rating:
Extreme Assault Clarification
02-21-2011, 09:37 PM,
RE: Extreme Assault Clarification
LOL (and thanks again for the nice email HSL! :thumbs_up: )
While I agree that especially the early scenarios with exit hexes (perhaps even at Bocage country) are dependent of fast capture of hexes and rapid movement, any "normal" scenarios (whatever they are) paint a different picture.
In the words of the Great Hawk, for every tactic, there's a counter tactic. :smoke:
While you can put up a brave delaying action with EA off, rotating the disrupted units one hex back, undisrupted forward, you can also do a pretty good job with your basic infantry company and the natural close support it has.
Mortars, then MGs in, getting that important kill or disruption. Infantry then in, maybe two assaults with two platoons, and if partial success was there, the remaining platoon by itself. Depending on the odds of course. Sometimes you can move forward with astonishing success rate.
So while I agree to a part, I would just point out EA is perhaps not that dependent on heavy supporting fire.
And instead of writing "let us agree to disagree", I write: "I agree AND disagree"
Visit us at
CSLegion.com
02-22-2011, 04:06 AM,
RE: Extreme Assault Clarification
Hi all,
Great thread, lots to be learned here, and a lot to think about... :chin:
Did I misread something or did any of you really mention assaulting with disrupted units? I thought that couldn't be done.
I like the idea of multiple assaults instead of a massive one, that makes good sense. And so does the pounding-surrounding-assaulting scheme. But I feel it will take time and many experiments to master all the pros and cons of EA, if I ever get to it...
Thanks Jason and all for your inputs and insights, keep up the good discussions!
Best
Kampfpanzer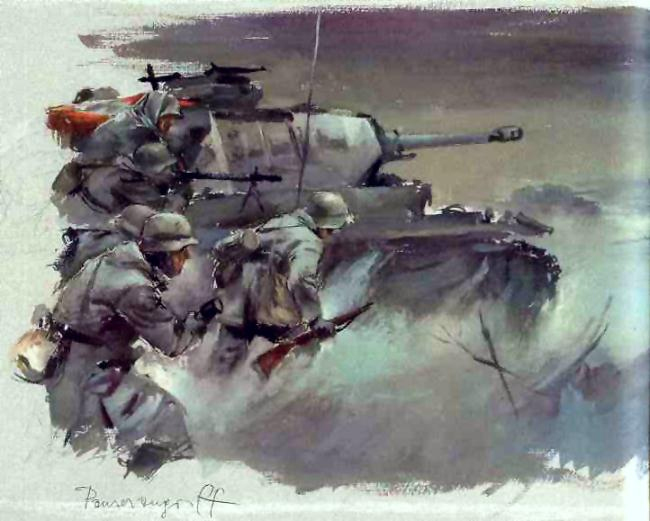 Boldly they rode and well; / Into the jaws of Death,
(Tennyson, 1855)

02-24-2011, 02:25 PM,
Pointman
Technical Sergeant


Posts: 117
Joined: Dec 2009
RE: Extreme Assault Clarification
Wow I can't believe it. I have one up on the long timers lol.
After playing with all options on for the last year I almost gave up on EA.Then one day I ran into a Guard Infantry who took this town for seven days.ONE JOE UGHH! I tried everything to dislodge him but he just sat there assault after assault.Then it dawned on me there was a method to all of this madness that I had not used. The answer was so clear so simple and right in front of us the whole time lol.I can see why they developed this and implemented it into the game.Very Very Cool!
02-24-2011, 11:29 PM,
RE: Extreme Assault Clarification
You can't assault with disrupted units... I think it was supposed to mean assaulting disrupted units...

Regards,

Jim
Users browsing this thread: 1 Guest(s)
---