---
Booties Blog
05-16-2008, 11:26 PM,
Booties Blog
Ok a bit of shameless publicity here.
http://thewarthatstillrages.blogspot.com/
Over the next week any guys who join buzzfuse (*its free and they dont spam you... ask Wigam!!) and rate and post a comment will be entered into a draw where they can win one of 2 prizes.
The 2 prizes up for grabs will be -
Diplomacy : The Game of International Intrigue.
Or...
Uncommon Valour : Campaign for the South Pacific
So you have 2 chances of getting your hands on a free game which I will post to you.
To join buzzfuse click on register on the buzzfuse box at the end of any of my articles.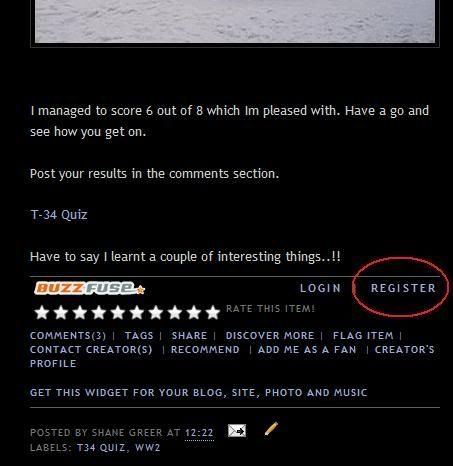 Then all you have to do is sign in, rate the post and leave a comment (comment optional but it will help me see who has joined up).
When you leave a comment it will request if you would like to become a fan... choose yes and you will be kept up to date with any other releases or competitions I run by mailing you when a new article is released.
A percentage of any profits gained will be put into the Blitz battle fund for site running costs and the purchase of prizes for competitions.
Thank for reading!!
Users browsing this thread: 1 Guest(s)
---